Prosiding SNP 2017
Prosiding Seminar Nasional Polimer (SNP) 2017 telah terbit dengan ISSN 1410-8720.
Fullpaper dapat didownload DISINI.
PROSIDING SNP 2015
Sambutan Ketua Panitia, Sambutan Ketua Umum HPI, Kepanitiaan, Daftar Isi
Sifat Mekanik Pada Isotactic Polypropylene Termodifikasi dengan Serat Bulu Ayam
A.S. Handayani, A.R. Putra, A. Yaumal, M. Chalid
Formulasi dan  Evaluasi  Tablet Floating  Non Effervescent  Ranitidin HCl Menggunakan  Amilum  Singkong Fully Pregelatinized
C.I.S. Arisanti, I.G.N.J.A. Prasetia, N.P.P.A. Dewi, I.M.A.G. Wirasuta
Pembuatan dan Karakterisasi Selulosa Mikrofibril dari Serat Ijuk dengan Perlakuan Kimia Alkali dan Oksidasi Peroksida
J.H. Mustafa, E. Yuanita, J.N. Pratama, M. Chalid
Pembuatan Sarung Tangan Listrik dari Kopolimer Lateks Karet Alam – Stiren  Iradiasi
M.S. Kardha
Pengaruh Penambahan Nanopartikel Zeolit Terhadap Sifat Mekanik Komposit PVA/Zeolit
M.  Sirait
Fuel Cell Membrane with Supramolecular Structure : A Brief Introduction and Review
S. Hendrana, I. Rahayu, C.L. Natanael, S. Pudjiastuti
Ketahanan Selang Karet Kompor Gas Terhadap DME : Kajian Waktu Perendaman dan Konsentrasi Gas DME
A. Cifriadi, A.F. Falaah
Analisis Karakteristik Struktur Kawat Penghantar 300/500 Volt Akibat Efek Radiasi Panas
M.D. Sebayang

Polymer-Plastics Technology and Engineering
We are proud to announce that selected peer-reviewed papers from International Conference on Innovation in Polymer Science and Technology 2013 (IPST 2013), which was held in Yogyakarta, 7-10 October 2013, have been published in Polymer-Plastics Technology and Engineering, Vol. 54, Issue 3, Pages 233-323 (2015). 
The papers have been published online at http://www.tandfonline.com/toc/lpte20/54/3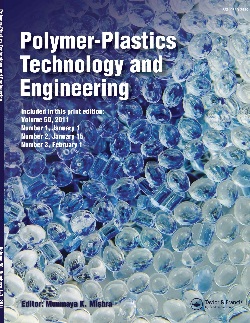 Majalah Polimer Indonesia
Indonesian Polymer Journal
Has got accreditation from Indonesian Institute of Sciences.
PROCEEDINGS OF IPST 2013
The Proceedings of International Conference on Innovation in Polymer Science and Technology (IPST) 2013 has been published with ISBN 978-602-18820-0-9.
Please contact the HPI secretariat at This email address is being protected from spambots. You need JavaScript enabled to view it. if you want to make an order for hard printed copy.